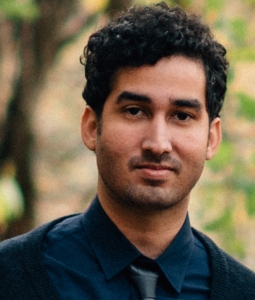 Ivan Hernandez is an assistant professor in the Department of Psychology at Virginia Tech. Ivan was trained as a social-organizational psychologist at the University of Illinois, Urbana-Champaign, where he received his Ph.D in social psychology and Masters in Applied Measurement. Before arriving at Virginia Tech, Ivan was a postdoctoral scholar at Northwestern University and Professional Lecturer at DePaul University.

His research can be found in leading psychology journals such as Psychological Science, the Journal of Personality and Social Psychology, and Behavior Research Methods, and has been featured in media outlets like Forbes, Gizmodo, and Science Daily. Ivan is active on Twitter (@mwkraus) where he shares research news and comments on psychology.

Ivan lives in Blacksburg, VA with his spouse and their two dogs. He grew up in South Florida, and lived in Chicago before moving to Virginia.